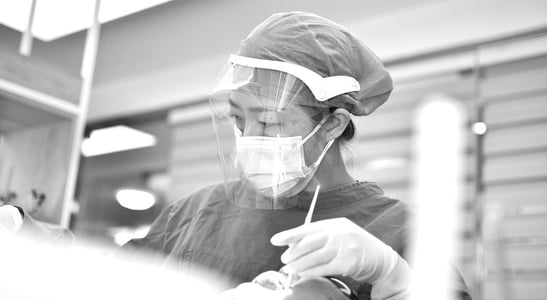 10,000
hours of nurses time saved yearly.
>£100K
saved through avoiding fines.
30%
increase in operational efficiency using a smart cleaning solution.
When we see a problem, we find a solution.
We have been working with people in the healthcare industry to discover inefficiencies that we can solve with smart technology. As a result, we've devised a single solution that can help with the following:
Cold storage
Legionella risk management
Smart cleaning
By saving time, easing safety concerns, and improving operational efficiency, we like to think that our digital platform can make life that little bit easier for those who do such a great job looking after us.
Cold storage
For a wide range of medicines, it's vital that they be kept at a specific temperature. Manual checks not only waste valuable time, but can also be inaccurate as it's possible for there to be temperature fluctuations between checks. That's where our IoT solution for healthcare comes in.
Our easy-to-use platform lets you see all the data you need in one place. It's simple to set and adjust thresholds for each fridge or freezer. You can also set up alerts to make sure an optimal temperature is maintained all the time.
Our smart solution saves time, improves medicine safety, and can even improve energy efficiency by preventing over-cooling. And to make things even easier, the wireless sensors we use are extremely small and require no setup or maintenance, so we can get monitoring straight away.
Legionella risk management
Temperature measurement is key when it comes to reducing legionella risks. Manual testing only provides a snapshot in time, and there are often long periods between tests. It's also prone to human error and can be difficult to audit. Wouldn't it be easy if we had a solution that did it all for you?
Our IoT healthcare service is here to save the day with continuous and accurate temperature monitoring. There's a comprehensive notification and escalation process for any outlets that are non-compliant to make sure any issues are sorted out immediately. We also provide a secure electronic logbook, ensuring traceability and auditability.
Smart cleaning
Cleanliness and hygiene are critical in healthcare facilities as the spread of germs can endanger patients who are already at risk. Areas tend to be cleaned whether they've been used or not, and manual schedules are't always filled in accurately.
We can make things easier by installing sensors that can track cleaning frequencies, and alert you when a space is unclean. You can identify the areas that are used most frequently and at what specific times, allowing you to create a smart cleaning regime.
Talk to an expert about smart tech in healthcare