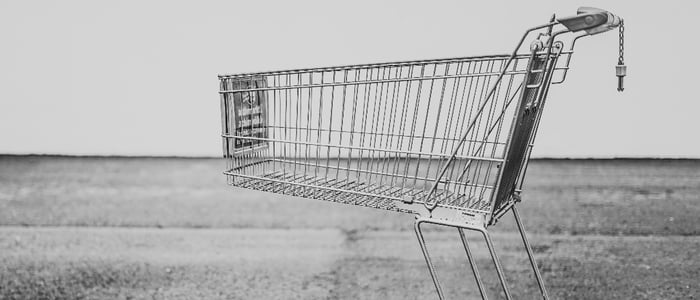 $58.23 billion
will be the worth of the global smart retail industry by 2025.
£1,898
per sqm is the cost of retail space in London.
£24.6 million
lost in the British economy per year due to Sick Building Syndrome.
The retail sector is facing huge challenges at the moment. Many well-known high street brands have sadly closed or had to cut back their number of stores.
In such a competitive market, using smart technology to optimise retail stores is absolutely key.
The challenges
Retail stores need to be able to adjust quickly to changes in consumer behaviour. Layouts are not always optimised for customer experience, and it can be difficult to ascertain how much retail space is really needed.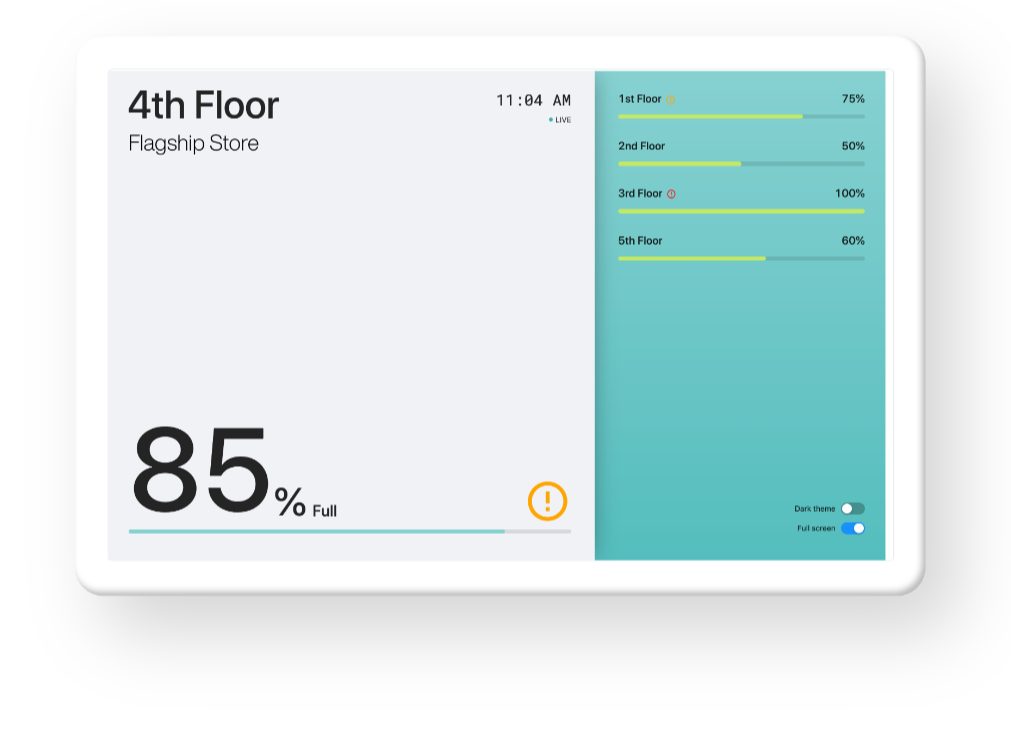 Our solution
Our easy-to-use platform allows you to understand your retail space like never before.
Accurate footfall data can help you to analyse peak hours of the day, and peak times of year. And this will enable you to make more informed decisions about key things like optimal opening and closing times, and the number of staff required to manage stores
.
You can also see which specific areas are occupied or vacant, giving you insights into customer behaviour and experience. Patterns that emerge over time can be used to optimise store layout and avoid bottlenecks. And understanding average utilisation can show if it's a good idea to downsize or reallocate space, leading to big potential cost savings
.
Our solution in action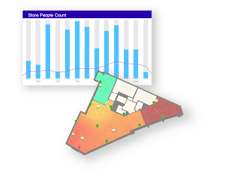 The temperature in our client's store was constantly fluctuating. This was not only wasting energy, but was also causing an increase in sick days, especially in the colder months. They even received complaints from employees and customers as the temperature in store was regularly dropping below acceptable levels.

We promoted a closed door policy and installed sensors to monitor the space. Our platform showed that the temperature would sharply drop once it reached the BMS set point. And this allowed the FM team to alter the BMS configuration and resolve the issue.

As a result of the improved temperature level, customers were more inclined to look around and make purchases. And the store was able to monitor key metrics around footfall, dwell time, revenue and loyalty.
Talk to an expert about our retail solution