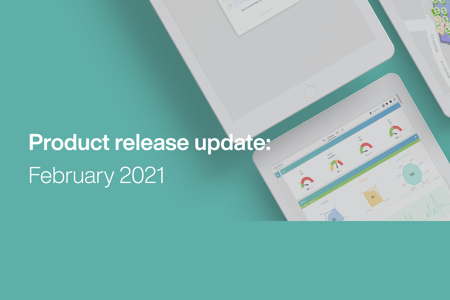 Bulletin
add customisable messages
This month is about one thing and one thing only: Kiosk Mode.
What's inside?
Kiosk – Wellness View
It was only a few months ago that we introduced our brand new Kiosk product and we already have a brand new addition to share with you – Wellness View.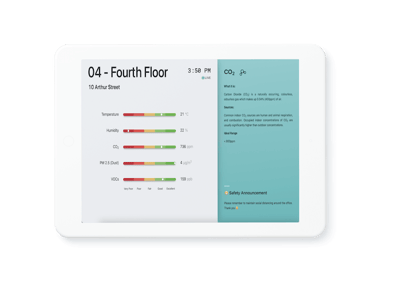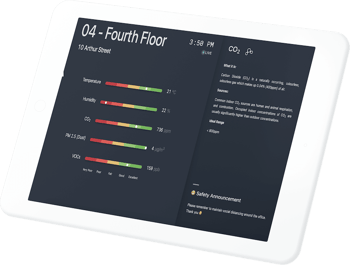 The need-to-know:
You can now set up displays around your building to share real-time air quality information with your occupants.
The following Indoor Air Quality (IAQ) parameters are shown on the Kiosk display:
Temperature

Humidity

CO2

PM2.5 (Dust)

VOCs
Each parameter has an individual scale showing whether the current reading is considered:
Excellent

Good

Fair

Poor

Very Poor
Why this is great:
✅ Clear and easy to understand the current Air Quality of a space.
✅ Educational explanations of each of the air quality parameters
✅ The display will refresh when new sensor readings are received (typically every 5 minutes)
✅ Flexible installations. Compatible with a wide range of TVs, tablets and display sizes
✅ Of course we've given you dark mode – and doesn't it look great! (Dark mode also reduces the strain on our eyes in low light so it's not just glitz and glamour with this one)
Kiosk - Bulletin
And that's not all! We've made a Bulletin feature for you too. Don't ever say we don't treat you.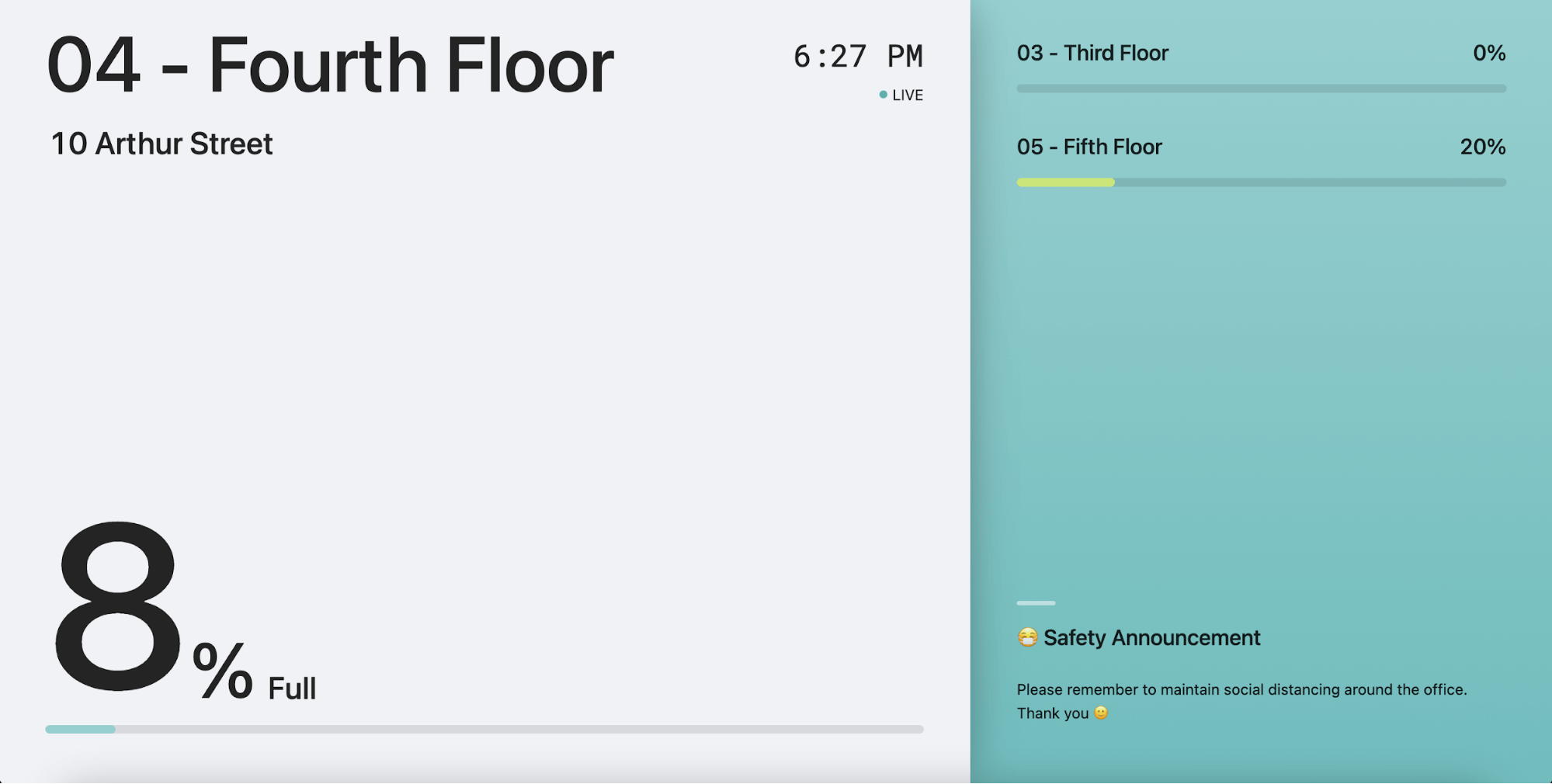 The need-to-know:
Within both the Capacity and Wellness Kiosk display we have added an optional custom message that can be displayed to inform occupants of any relevant information.
This could be a reminder to maintain social distancing, for example, or to let people know there is upcoming maintenance on the heating and cooling systems to improve air quality within the building.
Why this is great:
✅ Push out relevant messaging to employees or customers
✅ Easily customisable: different messages can be configured for each Kiosk display
✅ Quick and simple process to update any existing messages