This August we've turned up the heat on our API, you can now get even more metrics from Metrikus.
What's inside?
Analytics API
Wellness Panel: Cognitive Performance


Yep, you heard right, we've upgraded our API! We've added a new Analytics endpoint to provide easy access to important metrics and data.
The Metrikus Analytics API enables new and exciting possibilities, such as sharing your Indoor Air Quality or Occupancy data with your occupants through tenant experience apps.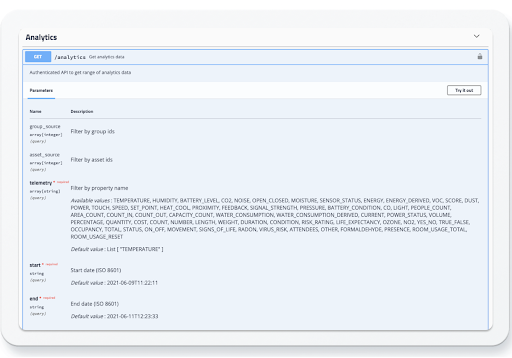 Why this is great:
✅ Your internal team will need to spend less time on development
✅ Request data about a space rather than an individual sensor… meaning your team don't have to do the aggregation themselves
✅

Standard documentation style making it easier to use
Wellness Panel: Cognitive Performance

Our new Wellness panel is now available to all users and we would love to know what you think!
Why this is great:
✅ An overall cognitive performance score and a breakdown for each parameter
✅ Clear colour coded values show the impact of CO2 levels
✅ Consistent visualization matching the air quality 'home' tab
✅ Daily and weekly average values