This month brings two new features that make it even easier to understand the performance of your building.
What's inside?
Wellness Panel - reference lines

Capacity by hour panel
Wellness Panel - reference lines
Our new and improved Wellness Panel makes it easier for you to visualise your Indoor Air Quality (IAQ) in one place. This month we have introduced a highly requested feature… reference lines (more exciting than it sounds we promise)!
Why this is great:
✅At a glance you can easily see when each IAQ parameter is outside of the optimal range
✅We set the optimum ranges so you don't have to! These have been defined for you and based on the WELL standard
✅Identify trends and spot repeat occurrences of threshold breaches that may be happening on the same day of the week or at the same time each day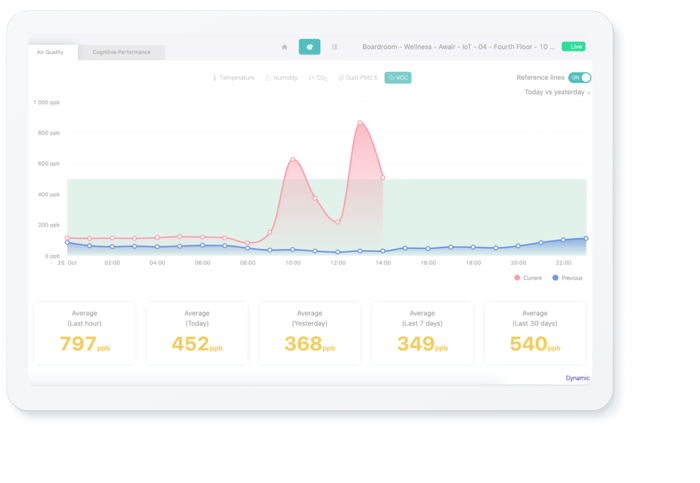 The need-to-know
You loved our utilisation by hour panel, and you can now view your capacity data in the same way! Typically, specific days of the week are busier than others – especially nowadays due to flexible working and the

rise of the TW*Ts

(Tuesday, Wednesday and Thursday office goers) – so you can now get a clear view of what capacity levels look like for each day of the week based on historical averages.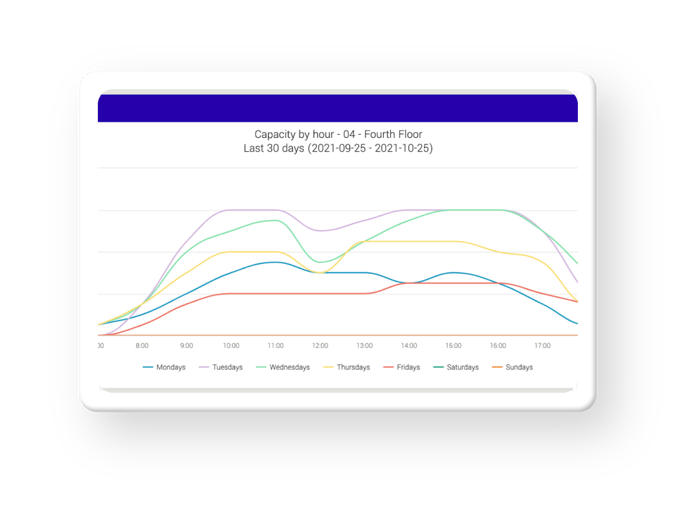 Why this is great:
✅Identify how the capacity levels of your spaces vary across different days of the week so that you can feel more confident when planning any changes to optimise your workplace
✅Same familiar design as utilisation by hour panel and clear colour coding for each day of the week
✅Custom time periods allow you to choose exactly when historical averages are taken from