This month it's an integration sensation and an injection of protection.
What's inside?
Airthings integration
Condeco integration
Kiosk passcode protection
We are excited to welcome the Airthings range to our growing list of integrated IAQ sensors. You can view the IAQ data from your Airthings sensors in the Metrikus Cloud platform. More flexible installations for indoor air quality are available with these battery powered sensors.
The need-to-know:
We will be supporting the following sensors:
View Plus (New)
Wave Plus
Wave Mini
Wave Radon
(As and when new sensors are available we will add support for these too)
Why this is great:
✅ Works with existing Metrikus dashboards and kiosk mode
✅ Battery powered - No power or network cabling required
✅ Simple setup and easy installations
✅ Variety of models suited to different use cases. Have a look at the list below to see the capabilities of each one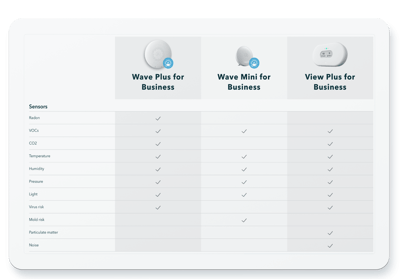 Beyond sensors, we are also looking for other potential system integrations that allow us to add more layers of data and provide new insights. We have just integrated with Condeco – a leading room and desk booking system.
When paired with utilisation data from occupancy sensors, it allows you to visualise expected attendees against how many people actually show up. This allows you to make sure you're optimising your space.
Enable customers to truly understand their space usage by overlaying relevant data from different sources.
Why this is great:
✅ Better understand how people are actually using spaces they have booked
✅ View data for both desks and meeting rooms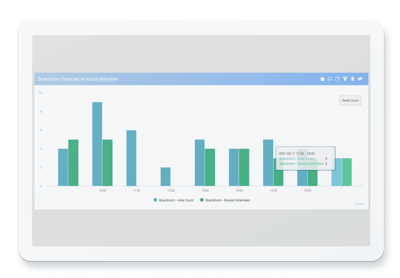 Kiosk passcode protection
A new additional security option has been introduced to our Kiosk Mode. You can now set a passcode on your Kiosk so that only those with the link and the passcode can view and access the data.
It will still be possible to use existing Kiosks without passcodes for anyone sharing the Kiosk links with occupants.
Why this is great:
✅ Extra security if you are not looking to share Kiosk data
✅ Easy to configure and manage