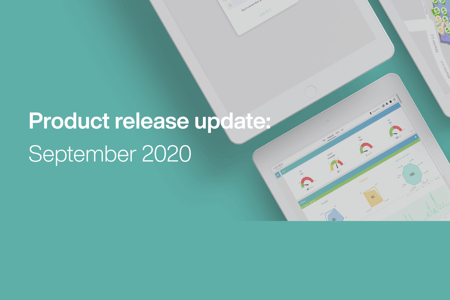 Real-time
view our charts in real-time
Chart exports
export data as an Excel file
Welcome to the first Metrikus product release update – we're starting with a great one. It's a mix of things we've really wanted to do and things you've really wanted us to do. Everyone's happy.
What's inside?
Identity and Access Management Upgrade: OAuth

Real-time charts

Chart exports
Identity and Access Management Upgrade: OAuth
This is a big one: the next release of the platform will be upgrading our Identity and Access Management System in a major way, utilising OAuth2.0 along with OpenID Connect.
The need-to-know:
The basic analogy is this: you go on holiday and your friend is house-sitting. OAuth2.0 checks that the key they're using is correct. Usually, OIDC identifies that it's the correct person using that key, but since you gave your friend the key, OAuth2 assumes you're the homeowner and can authorise entry in this way.
If you want to go a bit deeper into this topic, this article from Atomic Object does an excellent job of explaining the ins and outs of OpenID and OAuth2 (and SAML as a bonus).
Why this is great:
✅ More secure
✅ Single sign-on (SSO)
✅ Optional multi-factor authentication
✅ Login with social – initially supporting Google
✅ Enhanced password security standards
We'll also be able to use premium enterprise integrations for customers with their own Active Directory or similar system.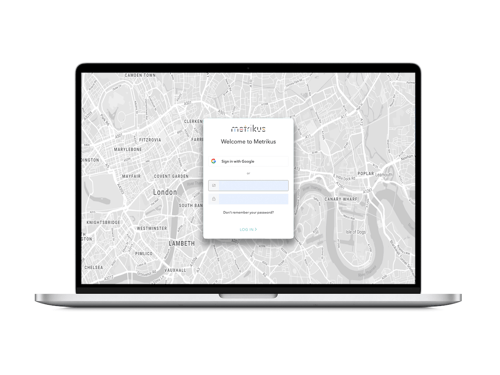 Real-time charts
You asked, we delivered. Real-time charts are here.
Both the Capacity and Wellness charts will now update in real-time without having to refresh the panel or browser. The Capacity panel will update whenever we receive new in/out count data. For the Wellness panel, We typically receive new data every 5 minutes or so from air quality sensors.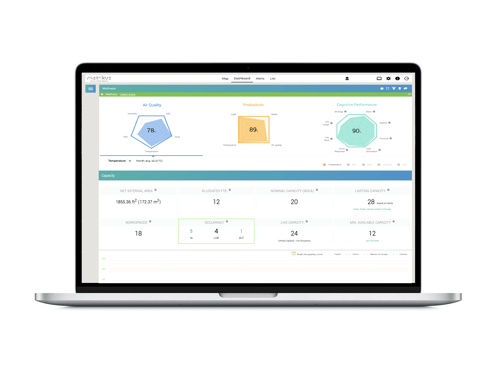 Why this is great:
Being able to see what's going on in your office or building at a glance is more important now than ever, and sharing that visibility can prove very reassuring to the people in your space. With this feature, you can set up live displays (such as a TV or tablet) that update in real-time, showing occupants the current status of an area's capacity and air quality.
We've even colour-coded the Occupancy box in the Capacity panel (see above), so it's really easy to monitor and maintain safe capacity levels.
But really, we're just trying to make your life a bit easier. Wave goodbye to having to constantly press that refresh button.
Chart exports
Your wish was our command: you can now export the majority of your dashboard charts as an Excel file.
The export includes all data points that are seen on the chart. It also handily includes information on what filter was used for the exported dashboard panel for later reference.
Why this is great:
This one does what it says on the tin – exporting charts to Excel allows you to export aggregated chart data for further (or more complex) analysis and report building.