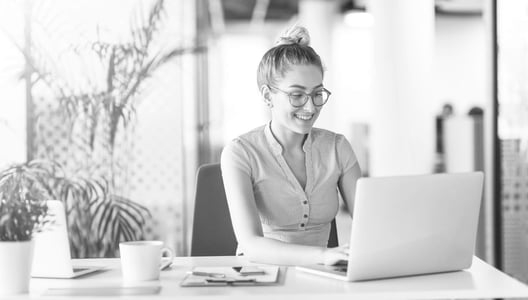 12%
reduction in productivity due to high CO2 levels.
£24.6M
is the cost of sick building syndrome to the British economy per year.
70%
of office workers believe poor IAQ has a negative impact on their day-to-day productivity
The COVID-19 pandemic has brought good Indoor Air Quality (IAQ) to the top of the agenda.
It's clear that companies need to take steps to improve workplace air quality and provide a safe, healthy and productive working environment.
The challenges
Poor indoor air quality in offices and insufficient ventilation can lead to Sick Building Syndrome (SBS) symptoms, including headaches, drowsiness, and loss of concentration. High levels of CO2 can also impair employee productivity and cognitive function.
Studies have also shown the link between poor IAQ and the transmission of airborne viruses like COVID-19, as well as how long they can survive in the air. It's clearly an issue that we can't afford to ignore any longer.
Our solution
Luckily, we're on hand with a simple and effective solution.
We install sensors to monitor key factors including temperature, humidity, carbon dioxide (CO2), total volatile organic compounds (TVOCs) and particulate matter (PM2.5). And more importantly our platform shows what these values should be, and how the current values could be impacting your employees.
Smart alerts notify you when IAQ factors deviate from their optimal zone, so that steps can be taken to maintain a healthy indoor environment at all times.
By implementing workplace air monitoring and improving your indoor air quality, you can reduce absenteeism, improve health and wellbeing, and increase employee attraction and retention.
Our solution in action: the Met Office
By installing sensors in the Met Office HQ, we not only helped to optimise IAQ and create a healthy and productive environment, but also discovered inefficiencies in their systems.
They were getting complaints from employees about the space being too cold, but the BMS showed the temperature as 21℃. Evidence from the Metrikus platform showed that the temperature was actually 18.5℃, and the facilities team were able to see that the BMS sensors weren't calibrated correctly and resolve the issue promptly. Our platform also picked up on a cold spot that revealed a bigger design fault in the vents underneath the building that needed to be rectified.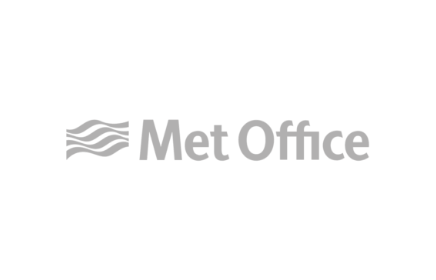 "The Metrikus platform has given us the knowledge we need to ask the right questions, find any problems, and discover the solutions. It is a powerful visual tool that allows you to become an intelligent customer. We have become genuinely interested in the quality of our indoor air."
- Ralph James, FM & Technical Services Manager at the Met Office
Talk to an expert about IAQ