Metrikus Meets... Fiona Bennett from Depop
Part One: 'I just want to build perfection'
Metrikus Meets is a series where we talk with some of the brightest minds about the future of work, IoT, the built environment... and most importantly, themselves! We want to get to know the person behind the ideas.
We chatted with Fiona Bennett, Senior Workplace Manager at the game-changing social shopping app, Depop. In Part One, we talked about her journey to where she is now, the joy in the moment you see people step into a new space and the best advice she's ever been given. Stay tuned for Part Two, where we'll dive into the industry and where Fiona sees it going.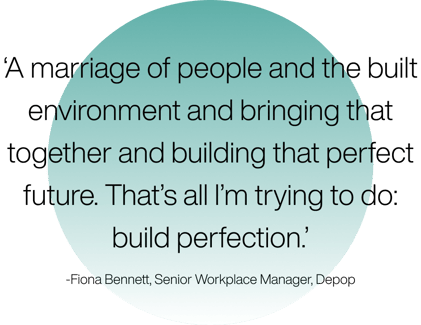 I can see that you worked in office management before moving into workplace management: what did that journey look like?
So I started as a sole administrator for small family-run firms, which was really helpful but also stressful as I was doing the invoicing, the stationary ordering – I even once worked at a diamond dealer, so I was ordering diamonds! Essentially I was doing a little People, a little IT, a little bit of everything. I dropped out of uni, thought I wanted to be a teacher (I didn't), did that sort of work with three companies, and then had a small sojourn into the corporate world – I really wasn't sure where I wanted to focus! But I'm generally a helpful human being: you come to me with a problem and I want to figure out how I can fix that for you!
So in my last job, I started in the same kind of role and eventually became responsible for the facilities and workplace experience of our three European offices and knew that's what I wanted to do. And then I joined Depop at a really interesting time, actually, because everyone is building their hybrid working model, and we're working out what that means for us. Working out how we can change our workplaces to really facilitate activity-based working. This has been a concept for a long time, but a lot of companies have been really slow to pick it up. It's not about the seas and seas of desks, it's about having the right setting to do the job. That's really exciting.
What's been a highlight of your career so far?
I can't pinpoint just one. It's every time I'm building a new office. It's that first day when the team goes in – particularly when they've been in a less than ideal situation, like with fast-growing startups in co-working spaces: some are totally fine, but it's never the same as having your own place.
It's that first day, when everything is just beautiful to them, and they're so happy to be there, and they're so excited. The team would bring their parents and friends in to see the office. It's just so cool, I really love that.
I've done five offices now, and the most complicated one was in Romania. That's definitely one of my proudest achievements: but it's all of them, it's every time I build one and the team loves it.
What would you say is your biggest 'failure' and what have you learned from it?
One is really identifying your stakeholders. At the beginning of any project, any programme, any event: be really clear and get confirmation on who your stakeholders are. I think particularly if you haven't got a position of authority, it can be quite hard to lead, so it's really important that you know who exactly your people are.
The other thing is this: learning that you cannot please everyone all the time. Whether it's an office build, an event, the food and beverage programme, whatever it is, you will not make everyone happy all the time. Rather than trying to please everyone all the time, and spending a lot of time not being able to do everything well, pick your priorities. Try to make as many people happy as you can, but accept that you'll never please everyone.
People will always come to me with issues, and it used to affect me because I put my heart into the offices that I build. But for every one person that's miserable about something, the other nine people who aren't speaking up are happy. I think that's great.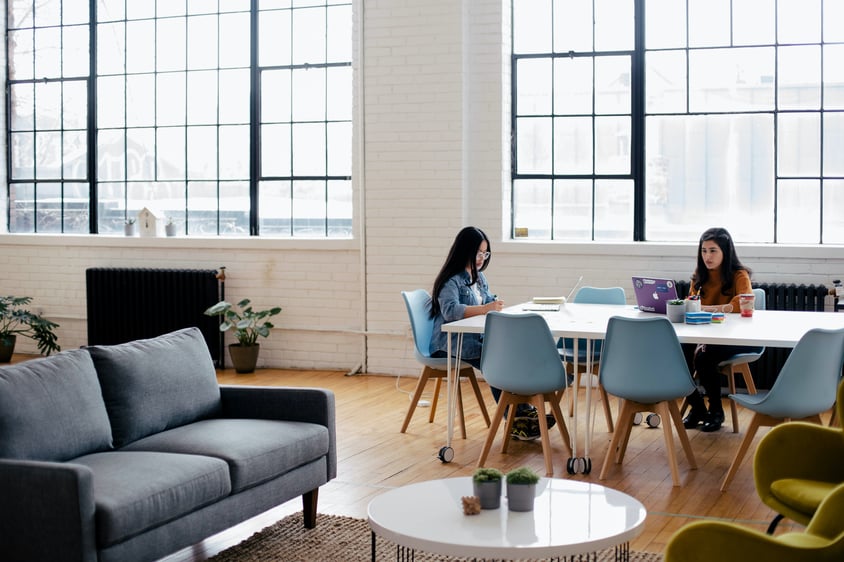 You've received glowing feedback on LinkedIn – what's the best piece of feedback or advice you were ever given?
With the facilities side there's a lot of work that's not very visible that is actually really important, like health and safety, and compliance, and making sure the lights actually stay on and things like that, you don't mess with that. With workplace experience, it's really easy to get caught up in the needs of the loudest. There are so many ways that you want to improve the lives of the people that come into the office, or get them more involved, so you can build community. When you look at your OKRs and your current projects, try to identify which ones have the most positive impact for the most people. It's better to have fewer meaningful experiences than many less meaningful ones.
What does that look like for you in practice right now?
A high percentage of our people have been hired during the pandemic, so lots of people who haven't met their colleagues more than once or twice. That initial foray back into the office is going to be hard for them, so we're going to concentrate on things that help bring them back into the office, whether it's coffee mornings, or experiences where they can just come and spend a little time with people. They don't have to be there for the whole day. You're still dealing with that anxiety that a lot of people have about going out and doing things and coming to the office. So we'll focus on things that can help bring that sense of community and collaboration and connection. And I'm also building a new office right now. So that one's got to be a priority!
On that note, it's time to take a break – we'll be back next week with Part Two of Fiona's interview to discuss getting teams back to the office, creating experiential spaces and where the industry is heading.