Our energy monitoring solution now in UKGBC's Solutions Library
Buildings are responsible for around 40% of carbon emissions generated across the world, and if we're hoping to read science-backed targets by 2050, something has to change.
Making buildings more energy efficient and sustainable is vital to reducing emissions, and it should be an immediate priority in order to maintain a habitable world for generations to come.
This is something we're incredibly passionate about, so we wanted to get even more eyes on our energy monitoring solution.
What better way to do this than adding our energy monitoring solution to the UK Green Building Council (UKGBC)'s Solutions Library?
What is the UKGBC?
UKGBC is a membership organization (part of the World Green Building Council) with one clear objective: to transform the building industry, making it radically more sustainable.
As part of their mission, their website includes a whole host of different solutions that are making this possible, and we're delighted to be a part of it.
What do we do?
Offices are underutilized by between 30% and 40% on the average day – this results in a whole load of gas and electricity straight down the drain through unnecessary lighting and HVAC systems.
In a nutshell, our solution improves the sustainability of buildings by giving users a comprehensive understanding of their energy consumption, so they can take steps to reduce the carbon footprint of their buildings.
Using a range of sensors to monitor different aspects of the built environment, companies can track and understand usage trends from an individual device, to a floor, to an entire building. Combined with real-time and historic data analytics, action plans can easily be developed to improve efficiency.
For instance, alerts and rules can be set up to signal when energy consumption exceeds expected levels, or the relevant personnel can be alerted when maintenance issues arise and are causing energy leakage.
This energy monitoring information can be overlaid with occupancy and indoor air quality data, identifying even further opportunities for energy reduction.
Our solution in action
Don't just take our word for it; a great example of this solution in action is our work with Manchester Metropolitan University (MMU).
By connecting to MMU's building management system (BMS), we pulled data from the energy meters in their Business School. We also deployed footfall counters so we could overlay occupancy and energy data simultaneously.
Straight away, it was evident that huge amounts of energy were being used, regardless of how many people were in the building. With this insight, MMU reduced operational hours and staggered BMS settings in line with actual footfall.
This resulted in an immediate reduction in carbon emissions – an important step in helping them reach their sustainability goals while driving welcomed cost savings.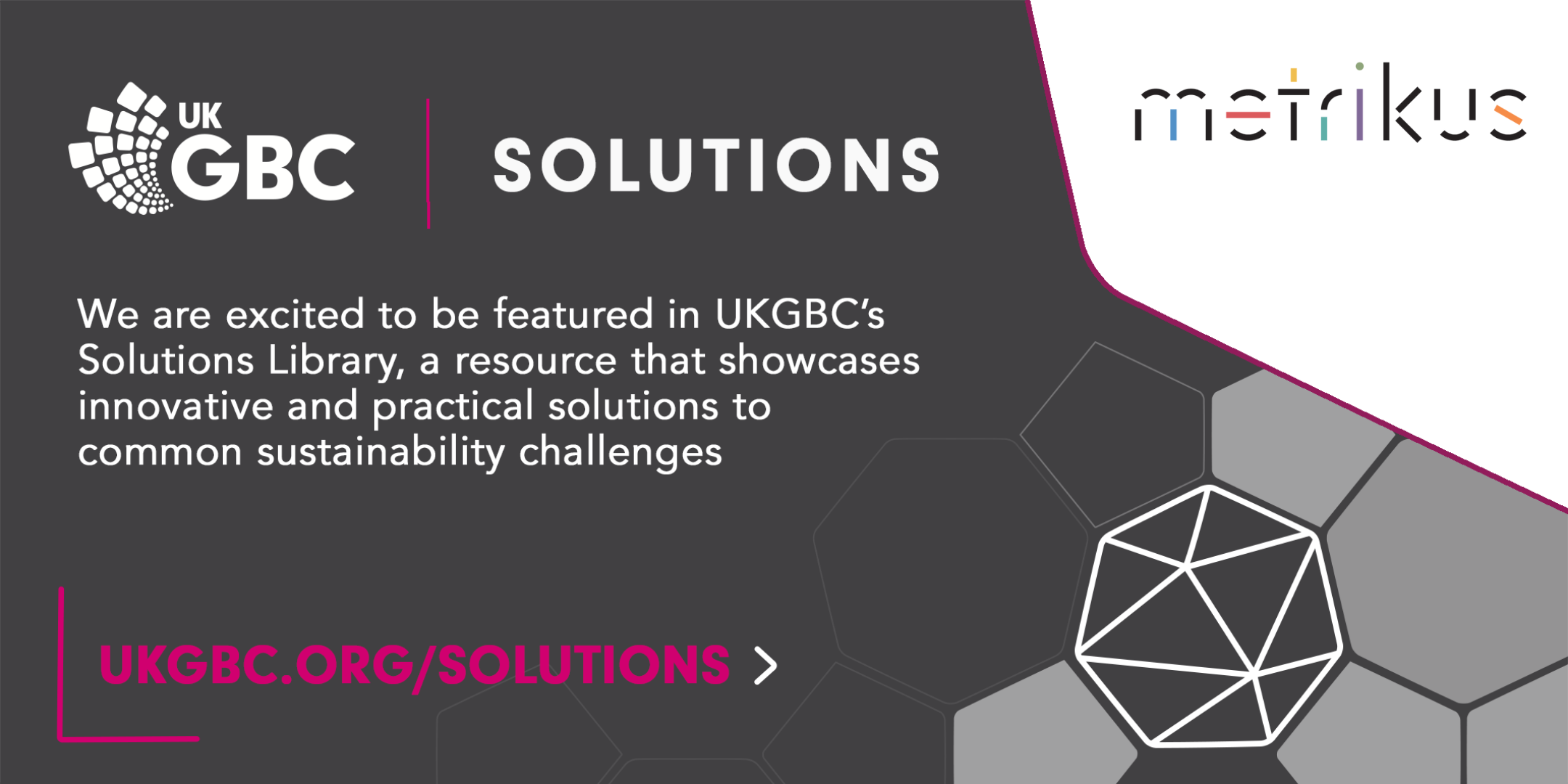 If you're ready to make your space more sustainable, get in touch with our team and find out where to start.