Navigate the workplace more easily with Appspace and Metrikus
In today's hybrid working world, when employees go into the office (whether that be once a month or a few times a week), they want everything to be easy and straightforward – and understandably so!
The last thing employees or visitors want is to have to spend any longer than necessary to find an empty and available desk. Name a more frustrating way to start the working day, we'll wait...
Beyond that, employees also want to be able to find a space that suits their working preferences – based on factors like temperature, noise, and even light.
In this blog post, we explore some of the key benefits of our joint solution with Appspace – which displays real-time occupancy and indoor air quality data on meeting room panels and other digital signage.
1. Navigate the workplace more easily
With occupancy monitoring in place and data being displayed for employees and visitors to see, it's really easy to check how busy certain areas in the office are.
You can then use this insight to quickly navigate your way to an empty desk or meeting room – avoiding wasted time and energy looking for available spaces to work.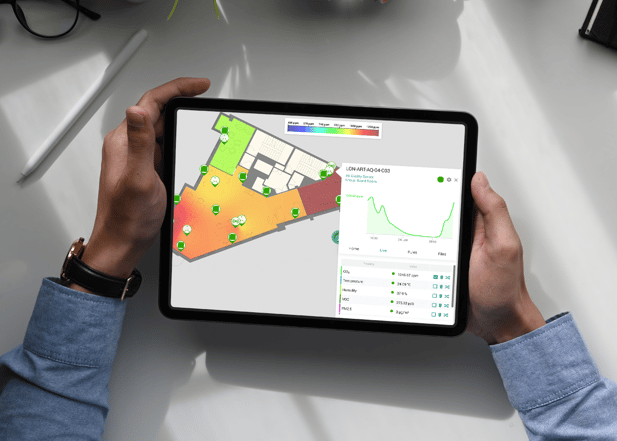 2. Chose a space to work based on preference
Our joint solution with Appspace also allows you to take a look at the indoor air quality data across your office space.
With this, you can start to select a space to work based on the preferences that we mentioned earlier – noise, light, and temperature – and ultimately improve your experience in the office.
And choosing the right space to work is more than just about your comfort preferences – it could have a big impact on productivity! That's because 53% of employees are less productive in environments at work that are too cold, and 71% are less productive when it's too warm.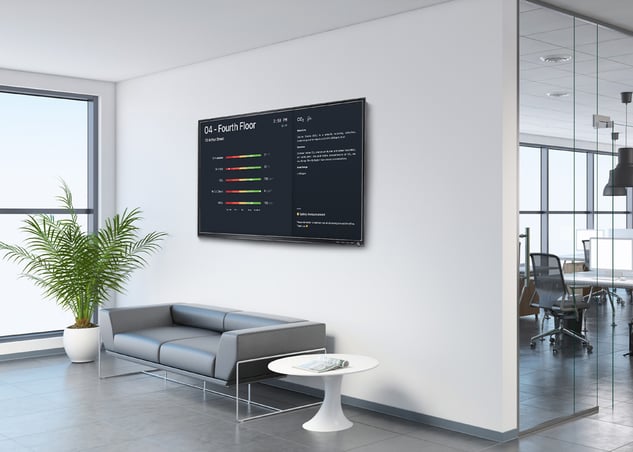 Want to find out more?
If you're keen to improve the employee and visitor experience in your workplace, check out page 91 of our magazine, The Measure.