Since 2019, we've been driven by the idea that you can improve what you can measure. This is the underlying notion in all parts of our business, including our sustainability journey.
From measure to minimise.
We began by measuring our own company's impact and publishing our first Impact Report that was both an internal blueprint for improvement and an external commitment to a sustainable future; maintaining a level of transparency aligned with our company ethos.
Since then, we have set up a cross-department Sustainability Committee to embed our initiatives across the whole company, and continue to turn ambition into action whilst doing our bit to improve the world around us and beyond.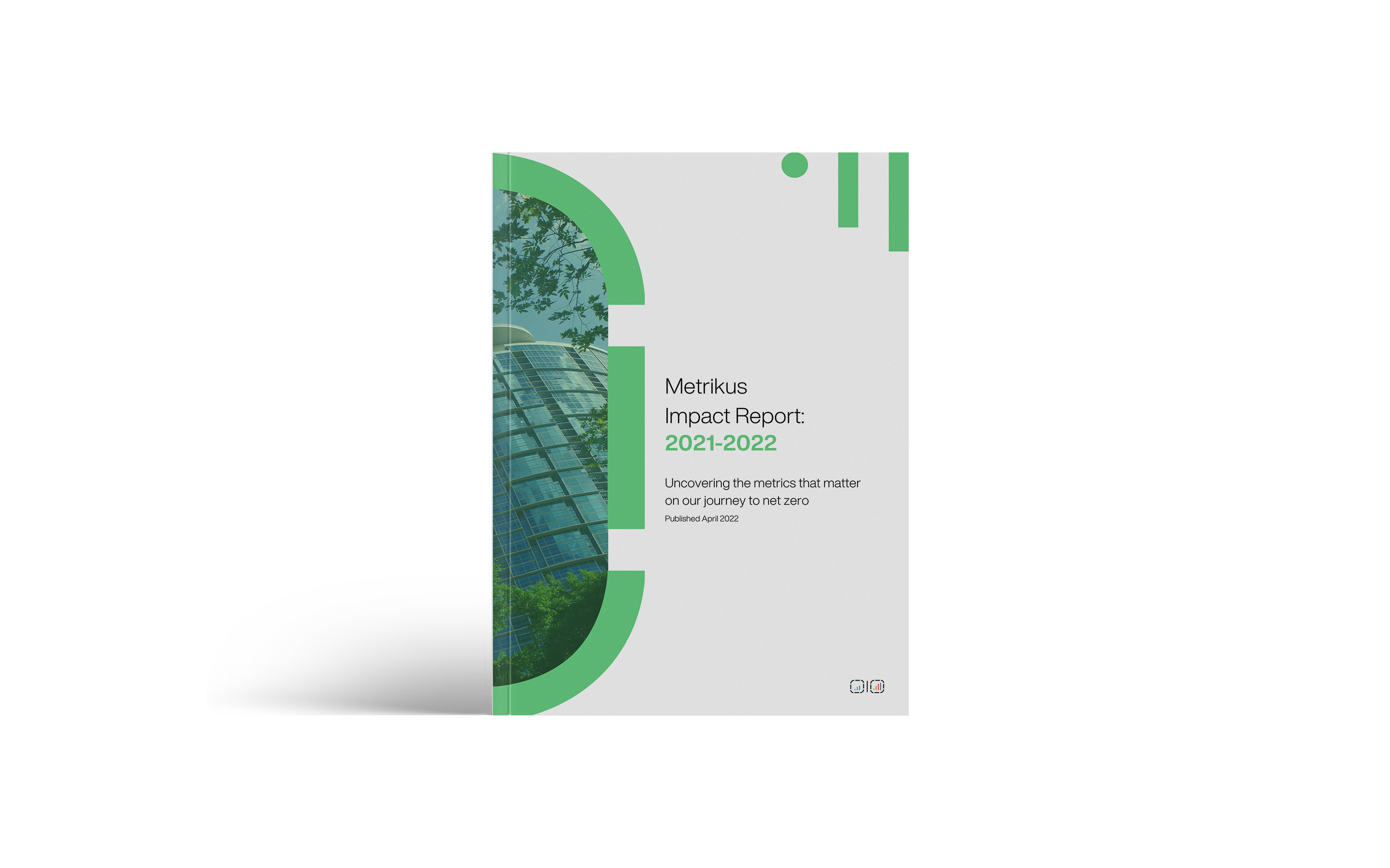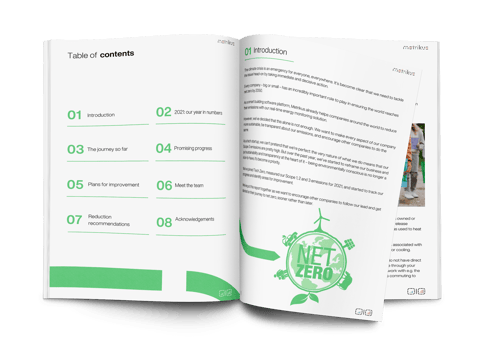 The Impact Report is a measure of all our company emissions across our supply chain, utility bills, employee commuting, business travel and product use. The findings served as a foundation on which we based our emission reduction roadmap.
We've developed an internal emission reduction roadmap, which outlines steps that will be taken on our path towards net zero emissions by 2030: a >90% reduction in total emissions, minimising the use of offsets as much as possible.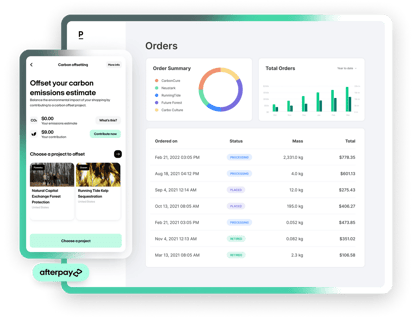 Our own sustainability journey had the ripple effect of evolving the Metrikus solution as whole. We are now helping other companies to measure and reduce their own environmental impacts using our platform.
By automating the collection of real-time environmental metrics, we are able to use our data aggregation software to provide insights that reduce resource consumption across entire building portfolios.
We've worked with Patch to remove 100% of our historical emissions using high quality carbon removal projects. This includes all emissions since we started operating as a business in 2019.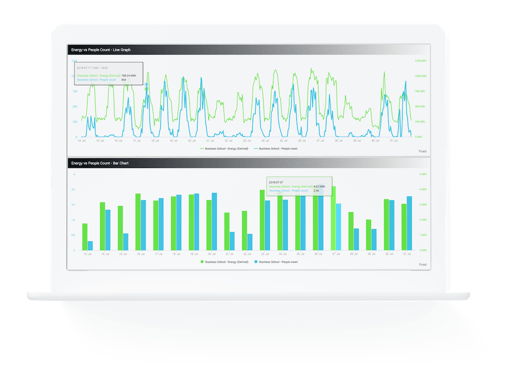 Sustainability Spotlight


Initiatives and contributions
Sustainability Live 2022: featured speakers

Featured several times in the Microsoft Sustainability Magazine

Finalist in the Microsoft AI Accelerator for Sustainability