How can Metrikus help me with SECR?
Streamlined Energy and Carbon Reporting (SECR) is now affecting nearly 12,000 businesses in the UK. This means it's mandatory for them to report their energy and carbon emissions, as well as efficiency measures taken throughout the year, on an annual basis.
Whether your company is legally required to report under the SECR scheme, or you're just looking for a way to make your business more sustainable, Metrikus is here to help.
In this blog post we explore why our platform is such a powerful tool when it comes to tracking, assessing and reducing your carbon footprint.
What are the issues?
Buildings use enormous amounts of energy, and we've noticed that there's often a real lack of visibility about what this energy is actually being used for.
Office space tends to be underutilised by 30-40% on a typical day, and we'd put money on the fact that this figure has been much higher recently due to the impact of COVID-19. This means that energy is inadvertently wasted, even when some areas are completely empty.
What's our solution?
We make it easy to reduce your carbon footprint with our real-time energy monitoring solution.
With a combination of DC, single-phase and three-phase meters, we can monitor any circuit up to 500 amps. And to make things even easier, all of these have optional battery power modes for quick and simple installation.
Using the LoRa wireless protocol, our system doesn't interfere with any wireless networks in your building. It also has an extensive range, allowing for hundreds of sensors to be deployed with a single gateway.
Once our solution is in place, you can monitor usage trends from an individual device, to a floor, to an entire building. And this provides granular detail, both real-time and historic, around consumption so that you can develop a plan of action to improve efficiency.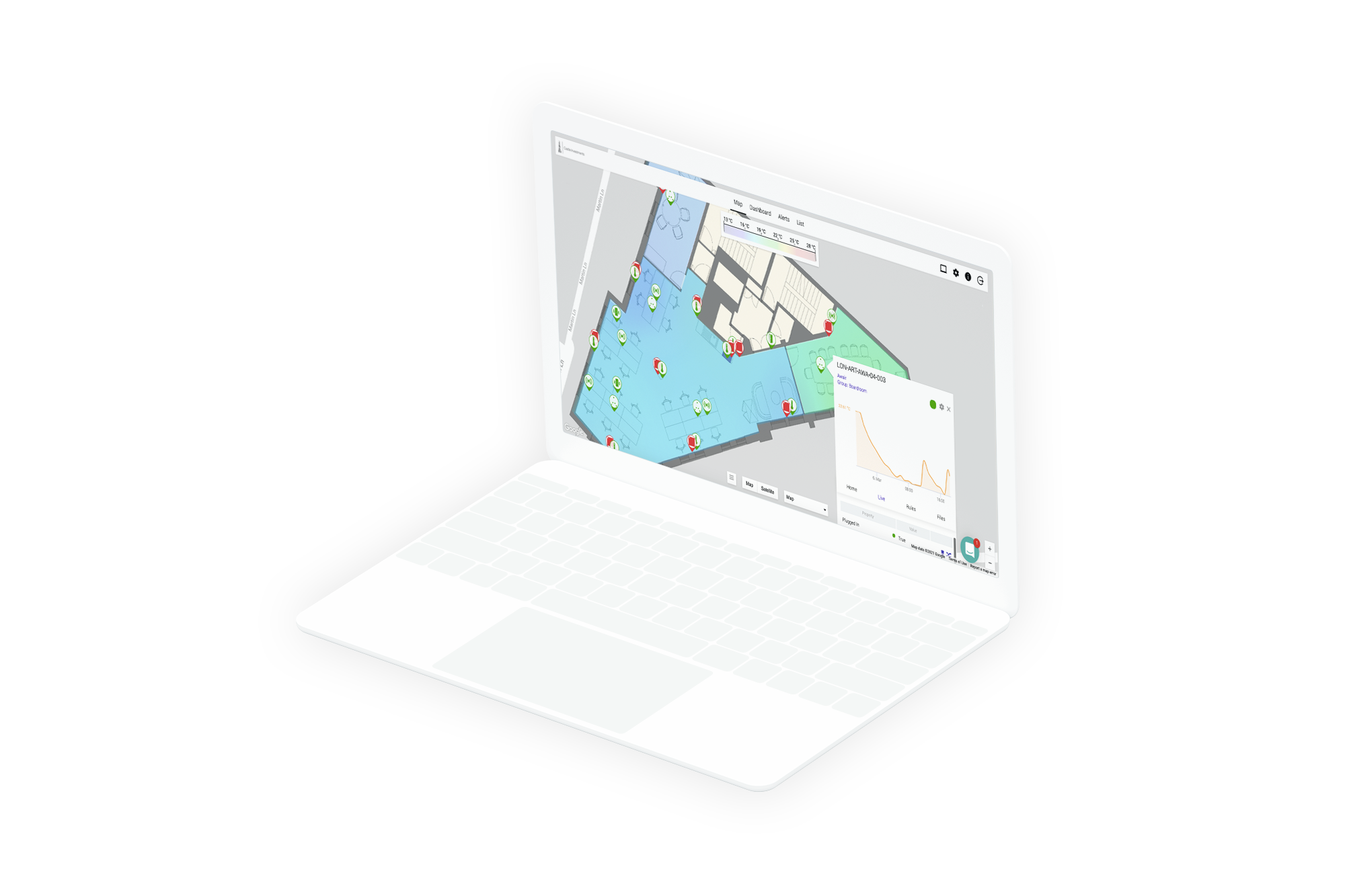 How does it work?
Our solution basically gives you a complete overview of your energy usage and equips you with the tools you need to make improvements.
We give you immediate access to a range of smart alerts and rule capabilities:
Set bespoke alerting thresholds when energy consumption exceeds expected levels
Create customisable rules to notify key staff members by email/SMS
Track current and previous alerts for better alert management
And you get to see real-time heatmaps and dials, in a way that makes most sense to you:
Log in to our platform to get a complete overview of your current environment
Create a heatmap for any live data feed to identify unusual behaviour
Build responsive indicators allowing staff to immediately recognise assets that are performing abnormally and are at risk of failure
We can also combine our energy monitoring solution with our occupancy and indoor air quality monitoring solutions, as this is a great way to identify opportunities for reducing consumption even more.
What about reporting?
As the name suggests, reporting is a key part of SECR. Our platform does all the hard work for you by giving you access to high quality data about your consumption.
We present your energy data in a way that's easy to understand, making reporting more streamlined, accurate and accessible.
To find out more about where to report, when to report and what to report, check out our blog post with all the need-to-know information.
Our solution in action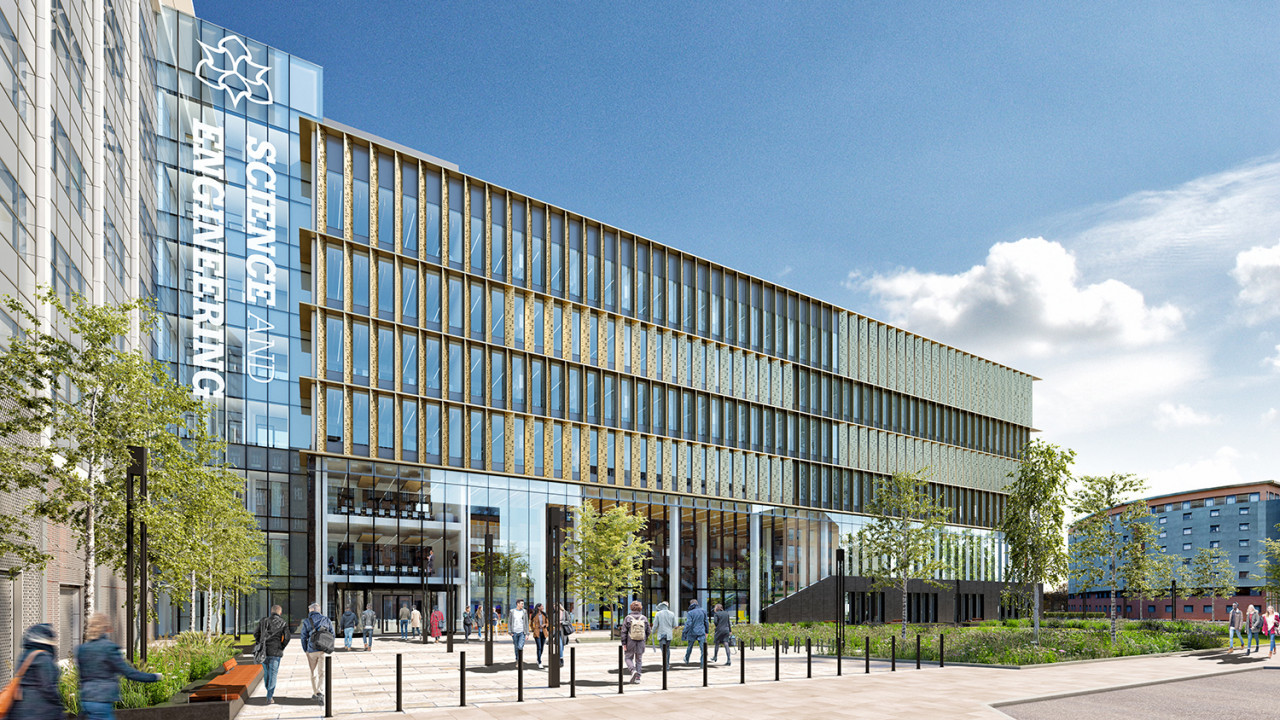 We know we know, actions speak louder than words. That's why we thought we'd share a quick example of our real-time energy monitoring solution in action at Manchester Metropolitan University (MMU).
Unis aren't actually subject to reporting under the SECR scheme, but MMU is one of the UK's greenest universities, committed to becoming net zero by 2038 which mirrors Manchester City Council's own zero carbon pledge.
By connecting to the building management system (BMS), we were able to pull data from the energy meters in the Business School. We also deployed footfall counters so that occupancy data could be overlaid against energy data.
MMU was immediately able to see that a high amount of energy was being used irrespective of the occupancy levels. On the back of this data, they decided to reduce operational hours and stagger BMS settings in line with footfall.
This quickly helped them to reduce their carbon emissions significantly, which will be extremely helpful in their quest to reach net zero.
What are you waiting for?
Getting started with SECR might seem daunting, but we're here to offer you a helping hand.
Our cost-effective, scalable solution is already helping many companies to reduce their carbon footprint, and we feel passionately about helping more to do the same.
Want to find out how you could quickly and easily reduce your emissions? Book a demo with us today.