What is PropTech? The ultimate guide to PropTech
Contents
What is PropTech?
What is a PropTech company?
PropTech, FinTech and ConTech
What is the history of PropTech?
Why has PropTech become so important?
PropTech: the main types and key markets
What are the main types of PropTech?

What are the key PropTech markets?
Occupancy monitoring
Indoor air quality monitoring
Energy monitoring
How can PropTech help with the 'E' in ESG?
How can PropTech help with the 'S' in ESG?
How can PropTech help with the 'G' in ESG?
PropTech: the advantages and disadvantages
What are the advantages of PropTech?
What are the challenges of PropTech?
What is the future of PropTech?
---
PropTech: the basics
What is PropTech?
PropTech is an abbreviation of 'property technology', which – as the name suggests – is basically any technology that relates in some way to the built environment.
Wikipedia offers a lengthy list of technologies that this might include:
"Property management using digital dashboards, smart home technology, research and analytics, listing services/tech-enabled brokerages, mobile applications, residential and commercial lending, 3D-modeling for online portals, automation, crowdfunding real estate projects, shared spaces management, as well as organizing, analyzing, and extracting key data from lengthy rental documents."
We'll go into more detail on some of these different types of PropTech later in this guide, but for now, all you need to know is that it's a term that encompasses a huge range of technologies that are disrupting the property sector.
What is a PropTech company?
PropTech companies are transforming the real estate industry with high tech services, smart hardware, cloud-based software platforms and smartphone apps. They help property owners, landlords, and tenants around the world to manage their assets more efficiently.
The main goal of PropTech is to make owning, leasing, or working in a building easier for everyone involved. This could be anything from reducing paperwork for property management, to streamlining transactions between tenants and landlords.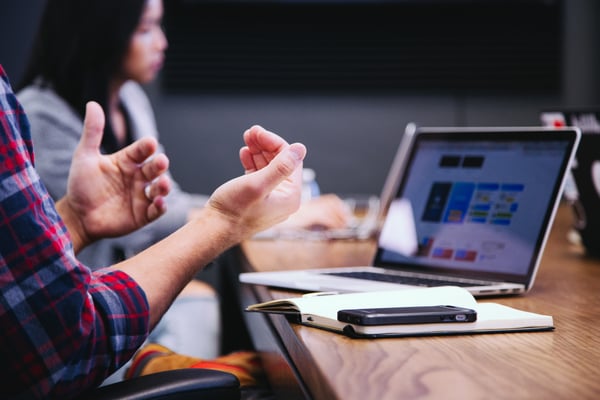 PropTech, FinTech and ConTech
PropTech often overlaps with the following sectors:
What is FinTech?
FinTech – AKA PropTech's older brother – is short for financial technology and is all about using innovative digital methods to provide financial services.
Examples of FinTech companies include mobile banking platforms and online tools that help you pay friends. Some of the ones you might have come across include:
What is ConTech?
ConTech is the construction technology that's changing the way we build, including things like 3D printing and aerial mapping performed by drones. Examples include:
Concular

: recirculation of construction material through AI-based matching

JustManage

: automated construction scheduling

Madaster

: an online cloud platform providing a one-stop access point to leverage materials and property data
Had enough of portmanteaus for one day? Don't worry – we're heading back in time to explore the history of PropTech.
What is the history of PropTech?
PropTech companies first entered the tech scene during the 'dot-com bubble' in the late 1990s. Global internet usage skyrocketed and tech companies – most of which were based in the San Francisco Bay Area – were rapidly transforming the landscape of online sales.
During the early 2000s, PropTech companies received significantly less funding than those in other sectors, like FinTech. This is mostly because the real estate industry was slow to adopt new technology in comparison to other industries, largely due to underinvestment and skepticism.
The financial crisis of 2008 had its roots in the property sector – but it actually ended up spurring the growth of a new generation of companies bringing digital innovation to the troubled industry. This includes the likes of Airbnb and Zoopla, which have become household names today.
The graph below from Unissu shows the growth of global PropTech funding over time:
Investment in the UK PropTech sector reached a record level of £1.6 billion in 2021, a 360% increase compared with 2020's total of £347.79 million.
The 2021 figure is also more than 15 times higher than the £105.68m of UK PropTech investment achieved in 2016, which shows a long-term trend of the sector continuing to grow and attract investment capital.
The global PropTech sector has also seen a big increase, with more than $20.57 billion (£15.49 billion) invested in 2021. This is more than double the $9.37 billion (£7.06 billion) invested in 2020 and almost three times higher than $7.06 billion (£5.31 billion) in 2016.
So, the growth of PropTech may have been quite gradual to start with, but it's gained a huge amount of momentum and is showing no signs of slowing down now.
Sign up to

Straight Talking PropTech

to get thoughts on the latest trends, news and developments in the PropTech industry by our COO,

Michael Grant
Why has PropTech become so important?
Property is the world's biggest asset class, with the global managed real estate investment market worth a whopping $10.5 trillion in 2020, up from $9.6 trillion in 2019.
Today, the real estate sector is facing significant challenges and opportunities, including:
Environmental impact of buildings
Housing affordability
Shifting paradigms across how we work, where we live and build communities
PropTech can help a notoriously old school industry to evolve and respond to the changing times.
It's becoming increasingly apparent that technology will have a pivotal role to play in the future of real estate – as well as the future of the world.
---
PropTech: the main types and key markets
What are the main types of PropTech?
There are loads of PropTech startups offering innovative solutions across every aspect of the real estate industry, both residential and commercial.
In fact, the global PropTech ecosystem is so vast and eclectic that it is hard to pick out just a few main types. We liked the way this Sifted report broke it down into key phases, so we thought we'd share it in our guide too.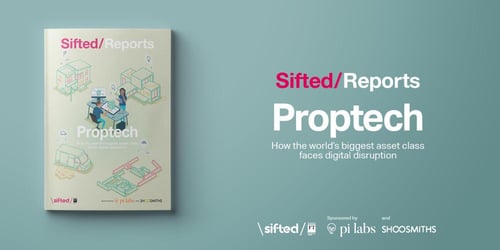 1. Search phase
Brokerage services
List and search activities for sale or purchase of a property:
Lease guarantee and financing solutions
Services like securing lease guarantor or deposits:
Marketplaces
Platforms matching buyers and sellers:
ManoMano

: The ecommerce site for DIY, home and gardening products
Data, valuation and analytics
Services to property managers and investors.
IMMO

: Platform that combines sourcing, acquisition and portfolio management through to lettings and property management functions

PriceHubble

: Provides AI and data analytics services
Virtual viewing solutions
Remote experiences:
Bright Spaces

: Creates virtual copies of buildings for landlords, agents and tenants to browse
​​Bogdan-Adrian Nicoară, the Founder and CEO of Bright Spaces featured on our podcast, The PropTech Ramble. Listen to the episode on Spotify here to hear his thoughts on whether or not the term 'PropTech' will disappear.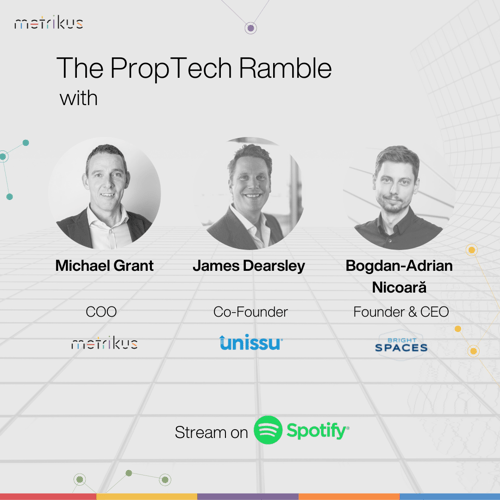 2. Supervise phase
Software is licensed, usually through subscription, for a range of services:
Lavanda

: Runs a SaaS platform allowing residential property owners to access short-term rental demand

BUILT-ID

: Identifies project teams behind properties
Agent tools
Providing real estate agents with assistance tools:
Nested

: Pairs local agents with tools and tech to help them better support home buyers/sellers
Space as a service and smart buildings
IoT products for coworking/co-living spaces:
Project management solutions
Help construction stakeholders to manage property development more efficiently:
LandTech

: Helps with off-market property dev opportunities, with data on prices, likelihood of securing planning permission and building cost estimates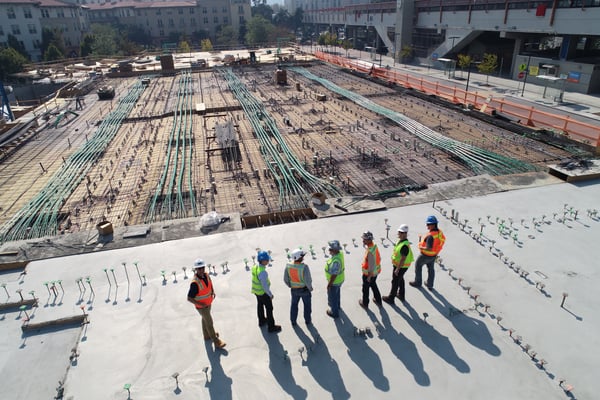 Manage and operation solutions
Services that manage properties and oversee tenant-landlord relationship:
Plentific

: Runs a SaaS platform for property repairs and maintenance management

iDWELL

: Provides CRM software and a tenant app to automate routine processes

ZAZUME

: Operates rental management software
3. Sell phase
iBuyer solutions
Companies using tech to make imminent offers on real estate, overcoming long home-selling processes:
Clikalia

: Guarantees sellers an offer in as fast as 24 hours

Kodit.io

: Aims to make buying and selling homes fast, simple and safe

Casavo

: Aims to reduce the time to sell a home from six months to 30 days
Insurance and closing
Offering insurance and legal services to homebuyers:
Luko

: Provides tech-tailored home insurance
This is just a glimpse of the thousands of PropTech solutions available on the market. If you want to find more companies and use cases, Unissu's platform has over 9,800 vendors to explore.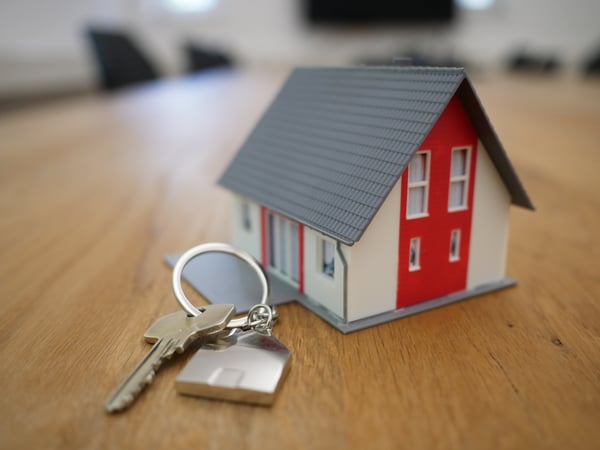 End-to-end platforms
HqO as an example of a full end-to-end solution that combines those different capabilities in a single, easy-to-use workplace experience platform
What are the key PropTech markets?
PropTech is a global industry, made up of lots of regional markets.
Australia
The Australian real estate market is one of the most proactive in the world, with hundreds of companies garnering serious attention from around the globe, including:
The image below, taken from The Australian PropTech Industry Map, shows the sectors that are leading the way in the area.
Latin America
Latin America is one of the world's emerging PropTech markets. After being slower to adopt for a long time, the region is now home to some really cutting edge solutions.
By 2019, there were already 350 PropTech companies in Latin America, out of which 225 were located in Brazil. There's also been a rising number of PropTech events in Latin America, including Mexico, Argentina, and Chile.
Some successful PropTech startups in the region include:
Africa
Africa is rapidly emerging as a PropTech hub, with a wide range of innovative startups popping up around the continent: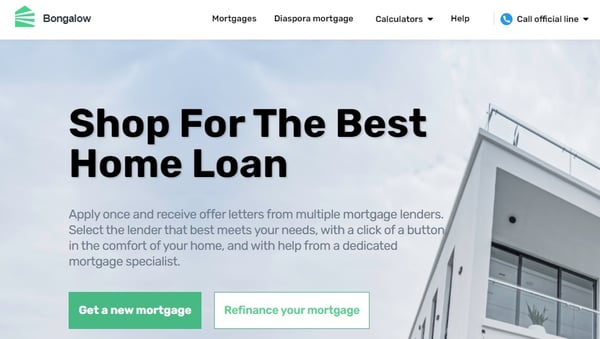 There are two nations currently leading the way in the African PropTech scene – Nigeria and South Africa.
Nigeria
PropTech in Nigeria is still in its infancy, but there are several factors that makes the area primed for growth:
Government involvement to promote innovation and entrepreneurship
Significant funding to improve infrastructure and facilities
To date, the largest tech adoption has been in listings and rent payment – which is an interesting development as rent in Nigeria has traditionally been paid annually.
South Africa
The South African real estate industry is worth around $10 billion, so it's no surprise that PropTech is booming in the area.
One of the most well-known startups in the area is Flow, a platform that rewards tenants for registering, adding their property details, paying their rent on time, and looking after their homes. In 2019, they raised $1.47 million in funding, with half coming from South African venture capital firm Kalon Venture Partners and a half from CRE Venture Capital.
Asia
China is currently leading the Asian PropTech market, and is well on its way to be a leader in the global market. With an enormous population and increasingly influential economy, it's definitely one to watch in the next couple of years.
Singapore is another PropTech hotspot, home to a number of high profile companies like:
Other exciting markets in Asia include Korea, Indonesia and Japan – which is now home to more than 50 PropTech companies.
North America
In the USA, there are PropTech companies thriving in the commercial, residential, and retail sectors, with lots of key hubs dotted throughout the continent.
New York leads the way in commercial PropTech – especially office space – and is also a major base for PropTech's crossover with FinTech.
Seattle is home to lots of big tech leaders and PropTech companies, including one of the most talked about talked-about software platforms,

Porch

Silicon Valley in California Is the most influential technology region in the world, which makes it prime for PropTech innovation
Some of the fastest-growing startups in the USA include:
This image shows the explosive growth of Pacaso over the last couple of years:
Europe
Along with North America, Europe has an influential PropTech scene. The UK leads the way, with London widely regarded as the center of the PropTech world. We're not surprised, considering Metrikus was founded there!
Germany, Norway, France and Switzerland and Spain are also key players, with the Netherlands recently becoming an unexpected hotbed of innovation and disruption.
Despite the uncertainty brought about by the COVID-19 pandemic, the European PropTech market had a record year in 2021. It accounted for around 20% of global PropTech investment, with €3.8 billion of venture capital investment across more than 200 deals.
It really feels like PropTech is entering a golden age in Europe, and we're excited to see what the next couple of years will bring.
---
PropTech in the workplace
Now that we've explained the basics of PropTech, we thought we'd delve a little deeper into some real-life PropTech use cases. And considering we know lots about workplace tech, we decided that would be a good thing to focus on.
There's loads of smart technology out there, but we're most interested in the use cases that drive building efficiency and bring the biggest value to customers, including:
Occupancy monitoring

Indoor air quality monitoring

Energy monitoring
Occupancy monitoring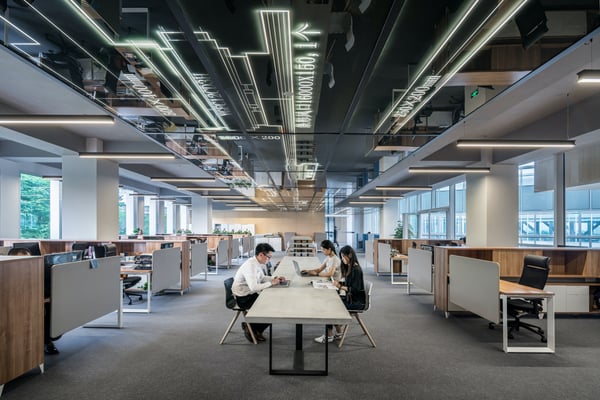 Occupancy monitoring is basically just using smart sensors to gather data about how your space is being used. It's a cost-effective and convenient way to get a lot of accurate information.
Having access to real-time data takes away the need for guesswork, and provides facility management teams with a complete overview of space utilization. Historical patterns can then be used to forecast future growth, ensuring occupancy remains at an optimal level.
What are the key types of occupancy sensors?
There are loads of different sensors that are used in offices, some of which are much more accurate than others.
The main detection technologies used in occupancy sensors are:
Passive infrared (PIR)

Ultrasonic (US)

Image recognition
And the most common types include:
Desk sensors
Meeting room presence
Meeting room counting sensors
People counting sensors
The type and number of sensors installed is completely dependent on the specific needs of the company.
What are the benefits of occupancy monitoring?
There are countless ways occupancy monitoring can drive efficiency, reduce costs, and improve employee experience.
Improve safety and security

Reduce energy consumption in unoccupied spaces

Inform

cleaning regimes and schedules

Monitor usage of meeting rooms and breakout areas

Use data to determine how to use or grow your space
To discover more benefits, check out our blog post on why occupancy monitoring in the workplace is now essential.
Indoor air quality monitoring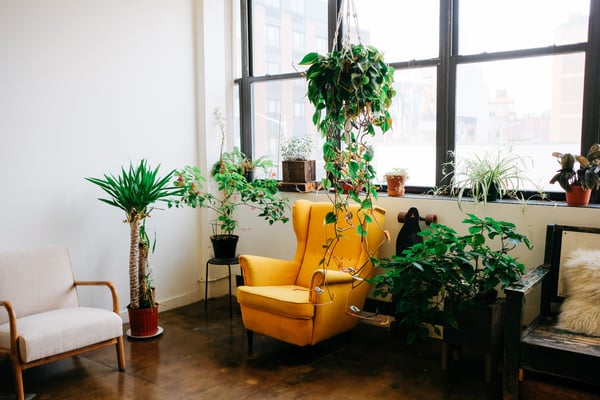 Indoor air quality monitoring is all about assessing the quality of the air in your office to optimize employee health, wellbeing and productivity. Other key benefits include:
Preventing

Sick Building Syndrome (SBS)

Reducing absenteeism
Future-proofing your space
Attracting and retaining employees
Uncovering inefficiencies
Smart sensors monitor key air quality parameters, and alerts can be set up when these parameters exceed optimal levels. Sensors can even be integrated with your Building Management System (BMS) so that any necessary changes are made automatically.
Which air quality parameters are monitored?
There are a number of factors that can have an impact on your indoor air quality, including:
Temperature

Humidity

Carbon dioxide (CO

2

)

Ozone (O

3

)

Nitrogen dioxide (NO

2

)

Total volatile organic compounds (TVOCs)

Particulate matter (PM2.5)
Want to become an expert in all things air quality? Check out our article explaining what these parameters actually are and how they might be impacting you.
Energy monitoring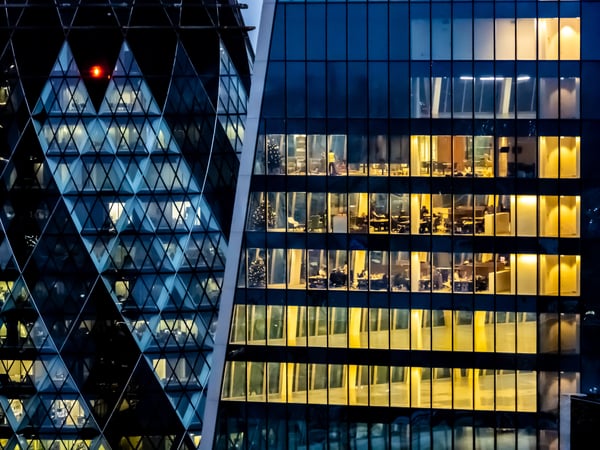 In order to tackle climate change head-on, there's an urgent need to make our buildings more sustainable.
Energy monitoring solution does exactly that, giving companies a complete picture of their usage so that they can improve efficiency and reduce consumption.
How does energy monitoring work?
There is often a real lack of visibility about what energy is actually being used for. Office space is underutilized by 30-40% on a typical day, so energy is inadvertently wasted despite some areas being completely empty.
Once energy meters are installed, companies can monitor usage trends from an individual device, to a floor, to an entire building. And this provides granular detail, both real-time and historic, around consumption so that action plans can be developed to improve efficiency.
Energy monitoring can also be combined with occupancy and indoor air quality monitoring to identify even more opportunities for reducing consumption.
With increasing regulations and pressure for companies to hit net zero emissions by 2050, energy monitoring is going to become more and more important in the very near future.
---
PropTech and ESG
ESG stands for environmental, social and governance criteria, and it's pivotal to the way today's businesses operate. It's all about a company's business model, and how its products and services contribute to sustainable development.
E: environmental criteria involves the impact a company has on the planet
S: social criteria revolves around people and reputation
G: governance criteria is all about how a company is managed
PropTech can not only help with ESG data collection and reporting, but can improve ESG performance across the board.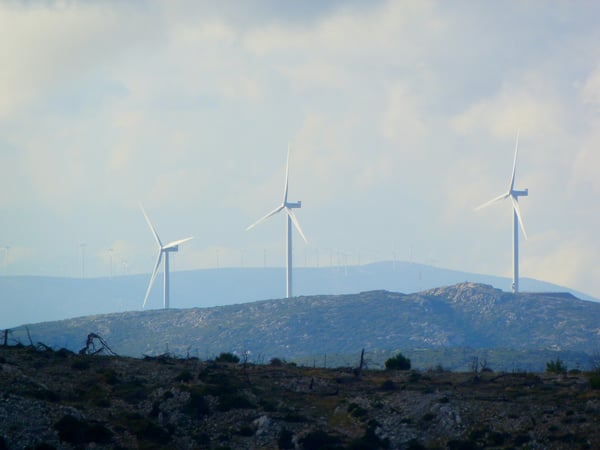 How can PropTech help with the 'E' in ESG?
Companies need to focus on improving their energy efficiency, especially with the introduction of regulations like Streamlined Energy and Carbon Reporting (SECR) and Local Law 97.
Smart technology can monitor performance, detect inefficiencies and make automatic adjustments via a Building Management System (BMS). It's a quick, easy, and cost-effective way to reduce consumption and meet your targets.
Where things get really clever is when you have a software platform to bring all of this data into a single place so that you can track performance. This makes it easy to see if targets are being hit, or if steps need to be taken to improve efficiency.
How can PropTech help with the 'S' in ESG?
The 'S' in ESG often tends to be neglected – mostly because social aspects tend to be much harder to define and measure.
Luckily, indoor air quality monitoring has emerged as an easily quantifiable step to optimize employee health, wellbeing and productivity.
Using IoT sensors, companies can monitor key parameters, like temperature, humidity, CO2, TVOCs and PM2.5. Smart alerts can be used to notify you when these factors exceed optimal levels, and automatic changes can often be made via a BMS.
Instead of making unsubstantiated claims about improving employee wellbeing, companies can get the data they need to prove they are actually doing something meaningful to help their employees.
How can PropTech help with the 'G' in ESG?
The 'G' in ESG is all about understanding how a company is governed:
How it makes its decisions
How its board of directors is established and remunerated
How it manages risks
How it deals with shareholder's rights
There are no two ways about it – to achieve good corporate governance, you need good data. And what is absolutely key is that this data can be made readily available to all shareholders and stakeholders.
PropTech gives companies access to high quality data about a huge range of factors, and a smart building platform allows this to be presented in a way that is simple to understand, and easy to interpret and make decisions from.
The right platform can also help to break down data silos and bring data from different systems into one place. This is a great way to create more streamlined and collaborative processes, and ensure that records are transparent and accessible.
PropTech and ESG go hand in hand, and they will both continue to rise on the agenda for investors and companies alike in the coming years.
More like this:
---
PropTech: the advantages and disadvantages
What are the advantages of PropTech?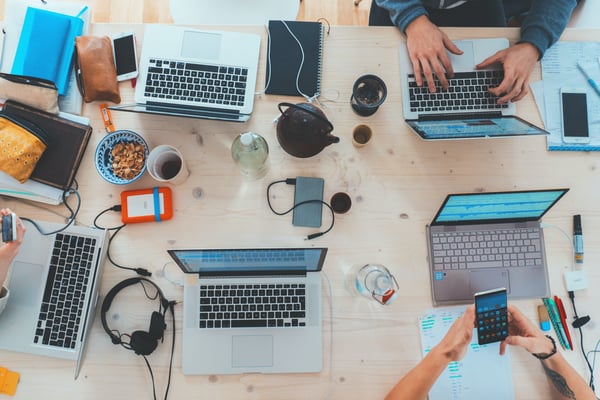 We could go on and on about the advantages of PropTech, but for the purposes of this guide, we've picked the top 10 to share with you.
Gone are the days of paper documents, face-to-face transactions and hands-on maintenance and repair. PropTech removes hassle, streamlines processes, and makes every aspect of real estate more efficient.
With efficiency and automation comes increased profit margins. PropTech solutions provide valuable insights and generate a big return on investment.
PropTech not only saves you money, but also helps you to make money, as tenants and customers are willing to pay higher rates for smart, healthy and sustainable buildings.
Improve energy efficiency
Buildings are currently responsible for 40% of global energy consumption and 33% of greenhouse gas emissions. Luckily, PropTech is on hand to make them more efficient and sustainable.
Manage multiple buildings
When you own or manage multiple buildings, it can be difficult to be present on-site to make key decisions. With PropTech, all you have to do is open your laptop or smartphone, visit your management dashboard, and check how each of your buildings is performing.
Decrease maintenance costs
PropTech automates maintenance work, like reconfiguring HVAC systems, turning lighting on and off, monitoring appliances, and locking/securing the premises. On average, predictive maintenance reduces costs by 25%.
Smart building software can predict when an appliance is about to malfunction, reducing downtime and ensuring any faults are resolved quickly. This can be particularly useful in places like data centers, when any downtime can result in a huge loss of revenue.
From floorplans and galleries to online tours, the expansion of 3D virtual tools is helping real estate agents to effectively promote existing properties and upcoming developments. This was especially important at the height of COVID-19, when it became next-to-impossible for transactions to take place along normal channels.
Lots of PropTech companies focus on improving communication between landlords and tenants. With fewer misunderstandings and faster answers, everyone's a winner.
New technologies like big data and blockchain have an important role to play in increasing transparency. PropTech can ensure that all stakeholders have access to accurate data and visibility over every aspect of a transaction.
What are the challenges of PropTech?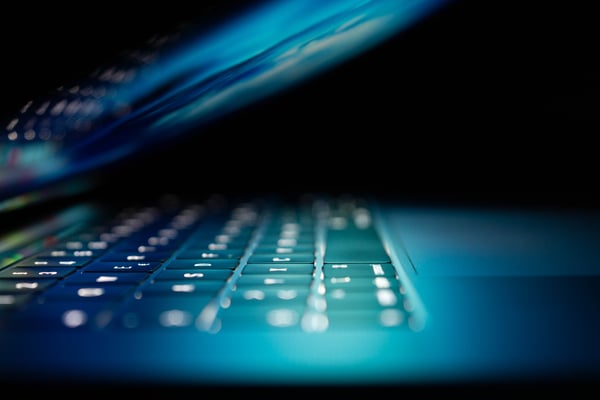 PropTech brings about a range of regulatory and legal challenges that need to be considered.
Most emerging technologies rely upon – or create – significant amounts of data. This can lead to issues relating to data protection and intellectual property, as well as harnessing data as an asset.
To ensure legal and regulatory compliance, companies need to consider:
How data is obtained
How data is cleaned
How data is processed
There are also lots of legal issues related to specific technologies. For example, blockchain involves storing data on the ledger irreversibly, which is against the principles of data protection. This kind of thing needs to be addressed up front when implementing blockchain-based solutions.
How can we increase data security?
Encryption protocols
Technology manufacturers need to use best practice industry guidelines around security, and administrators should use the latest encryption protocols, using unique and complex passwords for access and validating the SSL certificates of remote systems.
Standardization
Establishing a unified technical standard is key to achieve maximum compatibility between different devices and platforms. This will help to improve data integrity and remove barriers to information exchange.
Legislation
Legislation is the most practical way to guarantee the privacy of relevant systems and make smart technology more secure.
Transparency
Technology providers need to demonstrate their commitment to privacy and anonymity when it comes to handling user data. It's essential that they can show that they are only using it for strictly necessary purposes, and doing everything they can to maintain user privacy.
Consumer awareness
On the flip side of the coin, consumers should make sure they are aware of the data they are sharing and how it might be used by the company in question.
Sign up to The Measure Monthly – our newsletter about all things PropTech to learn more about the industry's challenges, successes and opportunities
---
PropTech: the future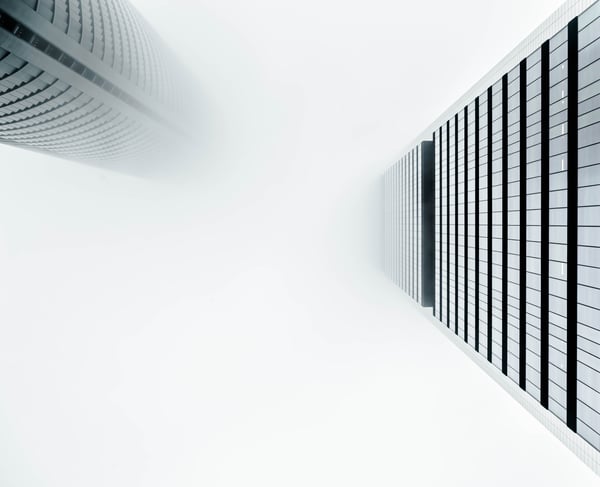 What is the future of PropTech?
PropTech is continuing to evolve and innovate, driven by a range of factors, including:
Continued impact of COVID-19
Increase in hybrid working
Governments' net zero objectives
Influence of millennials
Interest from venture capitalists
Where are things headed next? Here are some of the biggest PropTech trends to keep an eye on.
ESG and sustainability
Multifamily innovation
Virtual and augmented reality (VR/AR)
Artificial intelligence and machine learning
Biometric data
Smart homes
iBuyers
EV charging infrastructure
Drones
5G
In the coming years, PropTech solutions will continue to disrupt the real estate industry and change the world for the better. And as a PropTech company ourselves, we're excited to see what the future holds.