The Smart Building Starter Kit
One small step for you, one giant leap for your building

🌙
Our self-install kit contains everything you need to sample the benefits of a smart building.
The kit contains:

11 sensors

Access to the

Metrikus platform

Pre-built

dashboards

displaying your data

All of that for only £2499 (exc VAT).
This low-risk entry point to smart buildings allows you to q

uickly understand and prove the value of smart building technology.

It's a great starting point for creating an entirely smart building.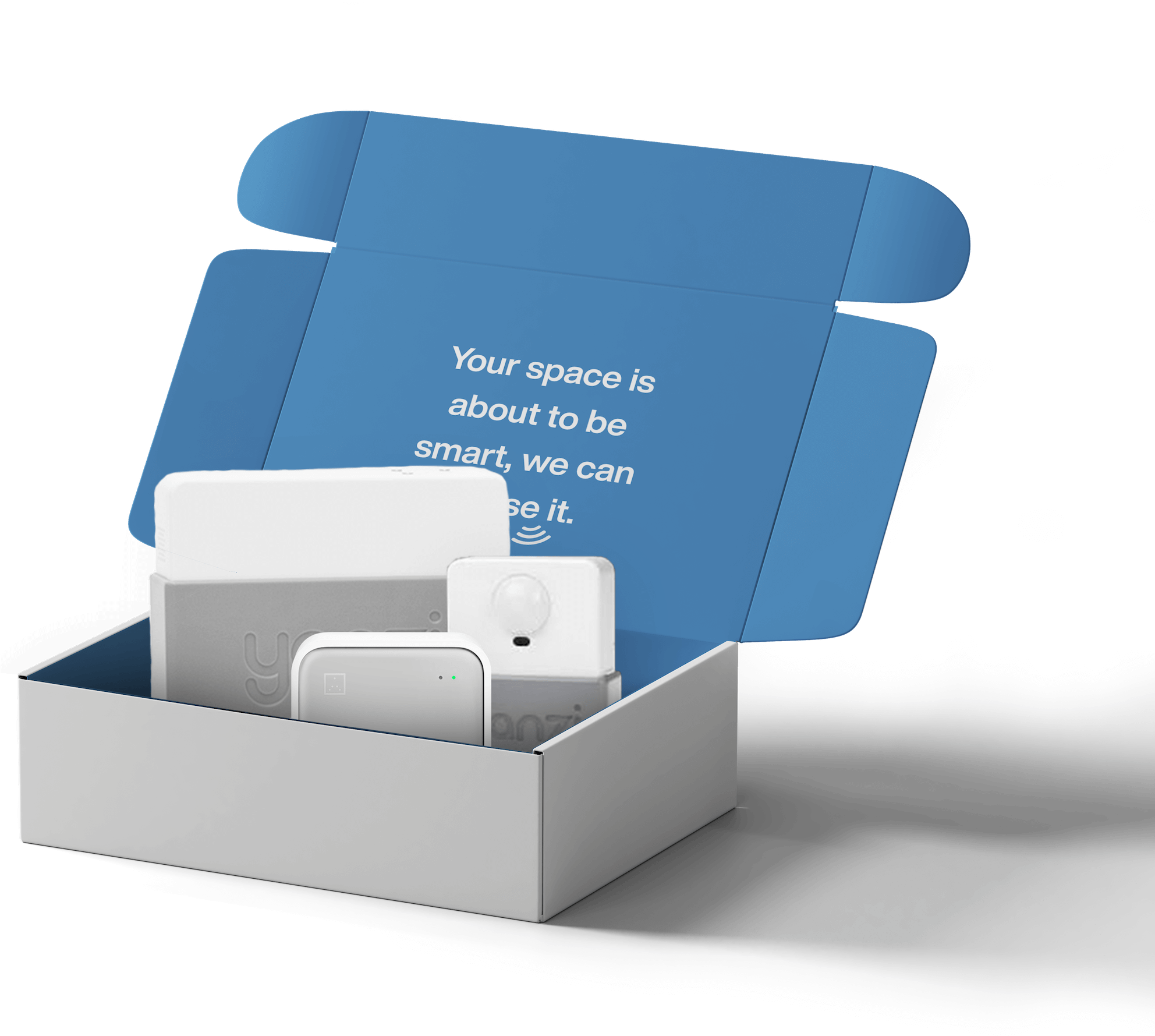 What do I get?
Platform access



1 year access to the Metrikus platform (1 editor license)
Sensors



1x Awair Omni sensor: i

ndoor air quality monitoring





6x Yanzi Presence Mini sensors: occupancy monitoring





2x Disruptive Tactile sensors: f

eedback and touch





2x Disruptive Proximity sensors: security


Connectors



1x Disruptive Cloud Connector Eth + Adapter





1x Yanzi Gateway





1x Teltonika 4G Gateway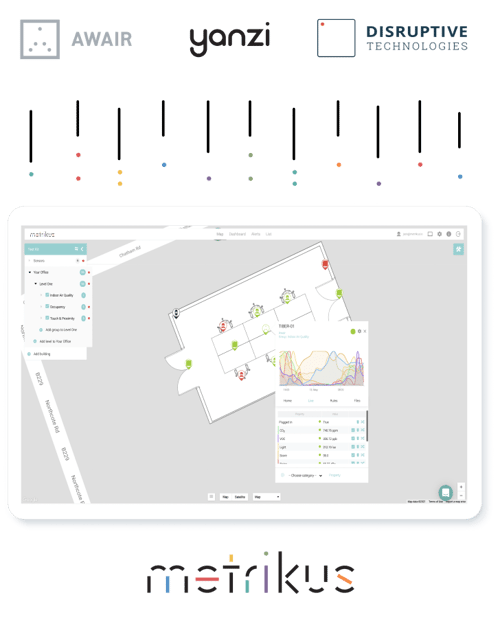 How does it work?
Purchase below (fill out the form, no quoting process)


Receive your kit (in 5-7 working days)


Set-up your hardware (1 year limited warranty*)


View your real-time data on the platform (1 year of insights)


Chat with us after 30 days to review your solution


Remember this kit is a demonstration of smart building technology, please get in touch to explore the ways to optimise your solution


Currently only available in the UK and Northern Ireland, but we will be rolling out to other countries soon! Outside the UK? Register your interest here.
"One of our goals at Disruptive Technologies is to make our technology as easy to use and accessible as possible. We are excited to work with innovative partners like Metrikus, who are aligned with our mission to make any building smart and sustainable in minutes. Thanks to the Metrikus Smart Building Starter Kit, owners and tenants will now have access to all the data needed to make decisions that improve their bottom line, environmental footprint, and health & well-being."
Bengt Johannes Lundberg, CEO, Disruptive Technologies
* 12 month limited warranty from date of purchase for material and workmanship defects provided it was operated under normal conditions